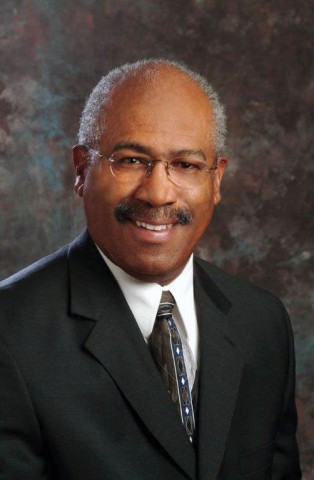 Our social work students are about to benefit from a thoughtful and strategic gift from WILLIS BRIGHT, MSW '68. Well aware of MSW students' struggles to advance their education and passion for social justice, Bright chose to allocate his gift for three distinct purposes:
To establish an endowed scholarship for MSW students in the New Leaders in African-Centered Social Work program; to provide support for field placement travel stipends; and to assist students whose studies may be disrupted due to unexpected financial emergencies.
"I have a lifelong interest in improving the lives of young people," Bright says. "My career at Lilly Endowment enabled me to use my social work knowledge and skills to provide grants and funding to a wide variety of youth development programs. Now a matching gift from Lilly (Bright's employer of 25 years) has made it possible for me to invest in the future of social work and MSW students at U-M."
Bright knows well the passion for social justice and being a catalyst for change. As an MSW student, his concentration was community organization. During his field placement at the Washtenaw County Mental Health Center, he helped mobilize the community to help children and youth. He did this in the midst of increased civil rights activism at the University. "The importance of social action and the value of quality social work practice and scholarship all came together in that era and gave great value to community engagement."
The New Leaders in African-Centered Social Work program appeals to me because it is on the forefront of social work education.
After a stint in the Army and positions at Iowa State University, Bright joined the Center for Youth Development & Research (CYDR) at the University of Minnesota. He then worked in the Honeywell Corporation's Corporate and Community Responsibility Department. From 1987 to 2012, he worked for Lilly Endowment in youth and community development. Since 2012, his own company, Bright Visions, Inc. has worked on strategic planning, collaboration and partnership development, especially between community-based organizations and schools.
Commenting on why he designated his gift for three different purposes, Bright says: "The New Leaders in African-Centered Social Work program appeals to me because it is on the forefront of social work education. It trains students in culturally specific approaches to providing services to African American communities and being effective catalysts for change. To date, much of this work has centered around organizations focused on enhancing outcomes for children."
The two other areas benefiting from Bright's gift include providing students with field placement travel stipends and emergency funds for unexpected expenses.
"Students are often interested in field placements that are a long distance from Ann Arbor and field stipends help make these opportunities possible," says Bright. "Additionally, students sometimes find themselves with unexpected financial emergencies through no fault of their own."
Bright adds, "My motivation for making this gift comes from my work at Lilly Endowment, my ongoing engagement in youth work in my community and from our beliefs about how we should use our charitable resources. My family has a history of giving back—this originated with my parents, my church and all the institutions of which I have been a part… and finally—I am a maturing guy! I didn't want to wait till the end. I wanted to do something while I could still engage with the recipients.
"It does not take great wealth to be a philanthropist. A few hundred dollars sometimes can be the difference between someone completing their education or having to put it on pause."