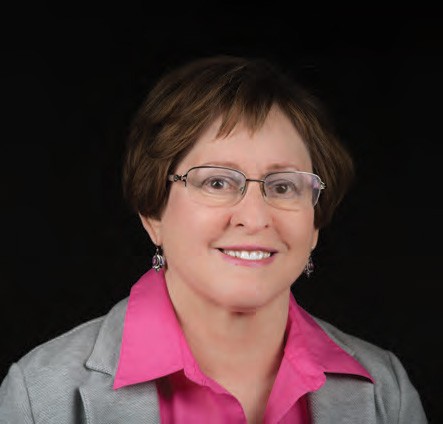 Diane Kaplan Vinokur, MSW '72, PhD '75, didn't come from an academic family. In fact, she wasn't sure what to expect with an academic life, but she did know she wanted to earn her MSW because she thought the types of jobs with her BA in sociology would be limited.
"I wanted to be in a stimulating environment," Vinokur explained, "and find ways of looking at important social issues and to ultimately find answers to tough social questions."
Vinokur wanted something intellectually strong and pursued her MSW and PhD at the University of Michigan's Interdisciplinary Program in Social Work and Sociology. Her intellectual pursuits resulted in an admirable academic career of more than 35 years with the University of Michigan School of Social Work.
Vinokur's research focuses on the application of social psychological and organizational theories to human service organizations and their personnel. She studies the implication of such findings for nonprofit management and social work practice.
In 1997, Vinokur co-founded and directed the University of Michigan Nonprofit and Public Management Center, a collaboration of the schools of Social Work, Business and Public Policy.
She co-edited a book in 2015, Cases in Innovative Nonprofits: Organizations that Make a Difference, which was published by Sage.
In addition to her 2015 publication, Vinokur has been prolific with journal publications and presentations, and has received several prominent grants and awards including the Founders Award from the Nonprofit Centers Network, the premier learning community on nonprofit shared space and services.
Vinokur sees her retirement as more of a transition than an ending, and there's no indication that she'll be slowing down on her research anytime soon. She's completing her second book, working with colleagues on the east and west coasts. The topic is nonprofit shared space buildings: co-location, collaboration and shared services.
"This is a book for people who are interested in nonprofit organizations and communities dedicated to establishing such nonprofit centers," Vinokur said. "By co-locating nonprofit organizations under one roof with shared services, they can benefit from lower rent, operational cost savings, stability, modern office space, social support and opportunities for collaboration."
Vinokur has conducted research that focused on tenant satisfaction and retention within nonprofit centers, and its positive results were published in the journal Nonprofit Management & Leadership in 2014.
Her hope for the soon-to-be completed book is to bring attention to the crucial role nonprofits play in American society, including educating the public about the need for critical services as well as providing many of those services.
Throughout her career she witnessed examples of the power of nonprofits to help change society for the better. They include the efforts of the gay community in originally establishing nonprofit services for people with AIDS, civil rights organizations educating the public about social justice, environmental groups sustaining nature, as well as nonprofits providing many services in communities to enhance their quality of life.
Retirement holds continued intellectual interests for Vinokur as she works toward completing her second book, and looks forward to traveling to Israel, Iceland and Finland within the next year. And the lifelong learner is planning to sit in on various classes once she's returned from her travels. Vinokur is true to an academic life.
"I don't feel like my career in social work is ending with my retirement, because I still have to finish our book, and I was just voted in to the board of NEW, Inc., which is a local nonprofit," Vinokur said. "Retirement really gives me more time to broaden my horizons in ways that I've always wanted."