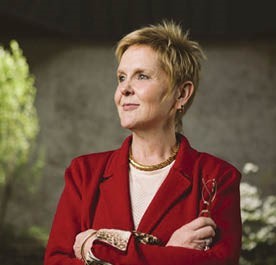 Eileen Heisman MSW '78, President & CEO, National Philanthropic Trust presented a Master Class entitled "Philanthropy: Then, Now, and the Future" on October 9, 2015. SSW Alumni, students, and community members attended. The Master Class was offered by the Leadership in Community Benefit Organizations program. Discussants Robert S. Collier, President & CEO of the Council of Michigan Foundations and Barbara Hiltz, Clinical Assistant Professor responded to Heisman's presentation.
Heisman is a nationally recognized expert on charitable and planned giving and was among the first fundraising professionals to earn the distinguished ACFRE certification. In both 2011 and 2014, she was named by NonProfit Times as one of their Power and Influence Top 50, an annual listing of the 50 most influential executives in the philanthropic sector. She is a recipient of the 2013 American Association of Ben Gurion University of the Negev Mid-Atlantic Chapter's Women of Distinction Award. She is also the Association of Fundraising Professionals' 2014 Outstanding Fundraising Professional.
Heisman has a BA with honors in psychology from Carnegie Mellon University and her MSW with a major in social program evaluation from the University of Michigan. She is a member of the third Wharton Fellows Class at the University of Pennsylvania and completed the Executive Program for Philanthropy Leaders at Stanford University's Graduate School of Business.