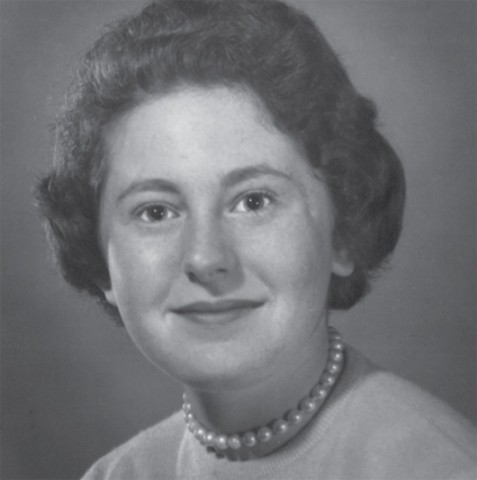 A generous endowed scholarship has been established through an estate gift provided by Ross and Leona DeLue, parents of Mary D. Romano, MSW '68, to honor their daughter's work advocating for persons with disabilities and her contribution to the social work profession. 
Romano was the ultimate patient advocate, who ensured persons with disabilities were successfully reintegrated into the community. The endowed scholarship provides support for U-M School of Social Work MSW students interested in medical social work.
This scholarship allowed me to be able to start paying back my student loans and saving money for the future. I am incredibly grateful for the Mary DeLue Romano Memorial Scholarship because it allowed me to start preparing for life after graduation and my future social work career. Lauren Hanley, MSW '14
Romano joined the National Rehabilitation Hospital (NRH) in Washington, DC in 1985, where she was the founding director of the Social Work Service. Her work focused on leading a team of social workers who specialized in rehabilitating patients with spinal, head, arthritic and neurologic disorders. Romano was known to challenge those with whom she worked to approach patient care in new, creative ways, and responded to questions and concerns, from patients or staff, with keen insight and understanding.
Romano was greatly admired for outstanding leadership abilities, her wit and her commitment to her patients. 
Her personal affiliations included membership in the National Association of social Workers, the Society of Hospital Social Work Directors, the American Congress of Rehabilitation Medicine and the Academy of Certified Social Workers. In 1989, the Medlantic Center for Humanizing Healthcare established the Mary D. Romano Humanism Award to honor Romano's memory and commitment to empower her fellow human beings. She also gave numerous presentations and was widely published on such topics as the impact of disability on the family, sexuality and disability and the role of social work in rehabilitation.
I am grateful for the opportunities that this scholarship opens up for me personally and professionally. In a time of transition, it will help me bridge the period between my graduation from the MSW program and the beginning of my professional social work career. This scholarship reduces financial burdens and will help me obtain further training and learning opportunities. In true social work fashion, I feel supported and empowered by the generosity of this award and take this feeling going forward into my work. Trevor Brooks, MSW '14
Prior to joining NRH, Romano practiced social work at Columbia Presbyterian Hospital in New York City for 13 years, including four years as assistant director. She also was a social worker at the University of Michigan for four years.
Romano died July 31, 1989 after a lengthy fight with cancer.