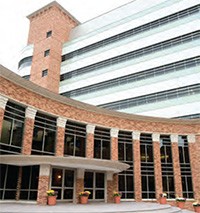 Professor Edith (Edie) Kieffer is no newcomer to School of Social Work collaborations. Kieffer is a longstanding member of the Detroit Community Academic Urban Research (URC) Center Board, representing the School of Social Work. This collaborative partnership of 11 community and academic organizations is housed in the U-M School of Public Health (Barbara Israel, PI). Its mission is to provide economic and public health benefits focused on eliminating health inequities in Detroit by promoting and conducting interdisciplinary, communitybased participatory research (CBPR), which recognizes, builds upon and enhances the resources and strengths in the communities involved. 
Healthy Mothers on the Move and the REACH Detroit Partnership are two URC-affiliated projects in which School of Social Work faculty members, Professor Michael Spencer and Kieffer are collaborating with faculty from the Schools of Public Health, Medicine and Nursing and community organization partners to successfully reduce diabetes-related disparities in Detroit. 
Kieffer is also a member of the URC's Expanding Infrastructure for Community-Academic Research Partnerships project, which is building the capacity of new community and academic partners to conduct and disseminate health disparities research using CBPR principles.