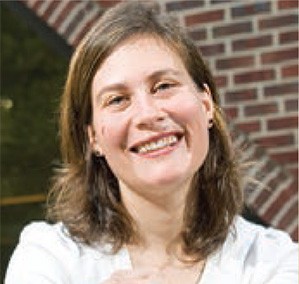 Katie Richards-Schuster, PhD, beamed during winter 2011 graduation, as the very fi rst class — 27 students — graduated from the University of Michigan with a Community Action Social Change (CASC) minor.
As the CASC undergraduate minor director, Richards-Schuster has a great sense of gratifi cation as she works with ever-increasing classes graduating with CASC minors. Since 2010, the CASC minor has over 125 declared students representing undergraduate programs throughout campus.
"Not only does this program increase the visibility of the School of Social Work within the undergraduate campus, but it has also built great alliances for SSW within the entire university community," RichardsShuster said. 
A committee of SSW faculty, led by Associate Dean Mary Ruff olo, PhD, worked toward developing a newly created model, which provides students with an interdisciplinary set of courses and content focused on aspects of social work. Th is collaborative eff ort was developed with support from allied departments and programs across campus.
The primary goals of the CASC minor are to prepare students to:
Examine community action and social change using a multidisciplinary framework.
Address community action and social change in multilingual and multicultural communities.
Integrate social justice values into the community action and social change processes.
Engage in service learning opportunities to promote community action and social change
The CASC minor has also developed a pipeline for exceptional undergraduates to move into the MSW program. Among the 27 students in the first graduating class, eight have matriculated directly to an MSW program. 
"Students who take the CASC minor are interested in applying social change to business, medicine, and law," said Richards-Schuster. "With the CASC minor, there are no limits to teaching students to think critically about social change, and they leave this program thinking about who they are and how they can apply their class work to whatever they choose to do next."
In May 2011, the SSW approved a "Preferential Admissions Policy" to allow for juniors in CASC to apply for admission to the U-M SSW. This policy will also strengthen the connection between the CASC minor and the MSW program.
"The CASC minor was the perfect complement to my passion for social justice and work in communities," said Kelly Pearson, a CASC graduate and an MSW 2012 candidate. "Th e program introduced me to all the School of Social Work had to offer me. While I had been interested in pursuing a career in social change prior to joining the minor, the experiences I had through the minor fostered my development as a social change agent."
Since 2009 when the LSA Curriculum Committee officially approved the CASC minor, several additional schools have approved the minor including the Ross School of Business, the College of Engineering, the Ford School of Public Policy, the School of Kinesiology, the School of Art and Design, and the School of Music, Theater & Dance.
"The minor provided me many opportunities to build relationships with faculty, staff , and students within the School of Social Work itself," Pearson added. "As a result, I felt much more comfortable and knowledgeable upon entering the School of Social Work this fall."
Katie Richards-Schuster has had numerous accomplishments as an assistant research scientist in the School of Social Work's Program for Youth and Community where her research focuses on youth participation strategies and community-based participatory evaluation with young people. Her newest title as director of Community Action Social Change (CASC) undergraduate minor has led to her work raising the profi le of the U-M School of Social Work among undergraduates throughout campus. 
Marci Raver Lash is the editor of Ongoing.