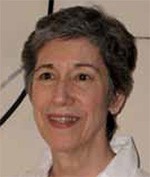 How did Joan Fisch ('67) combine a love of music, especially new music, with a passion for social work and social justice? She commissioned a musical composition, by composer Bruce Adolphe, in honor of the School's 90th anniversary. Reach Out, Raise Hope, Change Society, a cantata for chorus, woodwinds, and percussion, will be performed on November 18 at the University of Michigan. The commission is a testament to a generous, intellectually curious alumna who seeks connections between the arts and her work as a clinical social worker.
Fisch maintains an active private practice specializing in the treatment of individuals and couples with relationship issues. She is especially interested in the impact of childhood trauma on relationships. She has also been a fieldwork instructor in the Schools of Social Work at the University of California, Berkeley, and San Jose State University and has served on nonprofit boards.
Fisch and her husband Allan have become engaged in the classical music scene in the San Francisco Bay Area, where they live. "Therapy can be emotionally challenging, and music is a great restorative," says Fisch, who finds in chamber music, in particular, the intimacy and search for human connections that is at the heart of social work.
A few years ago, the Fischs heard a captivating lecture by Bruce Adolphe, a well-known contemporary composer based in New York. They sat with him at a concert and talked with him afterwards about commissioning. At that time, he was composing a piece for cellist Yo-Yo Ma in collaboration with Antonio Dimasio, a neuroscientist at the University of Southern California. The multi-media work, Self Comes to Mind, appealed to Fisch because of her professional interest in research in the brain and how it impacts her work as a therapist, and she and her husband supported that piece.
Fisch found that she enjoyed the process of being involved in musical commissions. When she met with Lindsey Rossow-Rood, director of development and alumni relations at the School, in San Francisco in 2009, they discussed the upcoming 90th anniversary and the students' interest in incorporating the arts into the anniversary celebrations. According to Rossow-Rood, "Joan definitely wanted to do something unique, so the idea of commissioning a piece of music was a perfect fit." Fisch contacted Adolphe and he came up with the idea for the cantata.
The lyrics are derived from ten multicultural texts (poems, sayings, proverbs) that were suggested by SSW students and faculty. Indeed, since Fisch wanted this process to be "ground up rather than top down," she is delighted that there was involvement from the School in the selection of the texts.
The cantata will be conducted by Jerry Blackstone, director of choral activities and professor of conducting at the U-M School of Music, Theatre & Dance, and performed by U-M music students. It is written for a 40-voice choir, woodwind quintet, and three percussionists. Like Fisch, Blackstone is excited to be involved with a new piece of music, saying, "It's always an honor to work with a living composer on a new piece. To hear Adolphe's imaginations and to respond in real time is a wonderful luxury. We are all looking forward to learning and performing this cantata."
In addition to underwriting the cost of the new Adolphe composition, the Fischs have made several gifts to the School in support of student scholarships. They know that the cost of social work education is the same as other graduate programs, but social workers don't earn as much as other professionals. They appreciate that they are both working and in good health and have the financial resources to make a difference now. This gift of music to the School will not only enhance the 90th anniversary celebrations, it will demonstrate the connections between the arts and social work and leave a legacy that will be performed for many years to come.
-Robin Adelson Little, a past editor of Ongoing, is a freelance writer living in Washington, D.C.