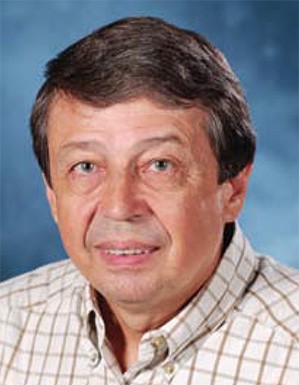 Whether in his professional or personal life, Doug Davies takes children seriously. "It's important to understand a child's perspective, whether you're a therapist or a grandparent," he says. As a clinical social worker, lecturer, and clinical supervisor—and as a grandfather of three—he has had plenty of opportunity to put this conviction into practice.
Before receiving his MSW from the University of Michigan in 1979, Davies earned an MA in English (San Francisco State University) and a PhD in American Studies (U-M). He was initially drawn to these fields for their analysis of character and their exploration into what motivated people. "I was drawn to psychology and social issues," he says, "even though I was doing literature."
While writing his dissertation, Davies received psychotherapy and felt that he would enjoy helping people in this way. At the same time, he found himself thinking about the children he had worked with in an orphanage when he was a Peace Corps volunteer in Iran in the 1960s.
This was when, as Davies describes it, his life's "major and minor themes" switched positions: psychology took precedence over literature. He enrolled in the MSW program at U-M, specializing in clinical casework.
Davies initially planned to work with adults but was then offered a placement in Selma Fraiberg's Child Development Project at U-M. Immediately, he was drawn to the "sense of being present at the creation of something new and important." And indeed he was—the entire field of infant mental health would emerge from this project.
Working with Fraiberg, Davies discovered a passion for helping children and their parents. At this time, too, Davies was helping to raise his two sons. Both in his professional and personal life, he increasingly discovered a talent for connecting with children.
He began working as a clinical social worker, performing outpatient evaluations, as well as psychotherapy for children, adolescents, and their parents in the U-M Department of Psychiatry. Eventually, he supervised trainees and staff. At the same time, Davies maintained a private practice.
In 1987 Davies also returned to teaching, which he had done years before as a lecturer in English and then as an assistant professor of humanities. Vivian Shapiro (Ongoing Pioneer Profile, winter/spring 2009), a colleague at the Child Development Project, asked Davies to co-teach "Interpersonal Practice with Children and Youth" at the School of Social Work. When Shapiro moved to New Jersey, Davies took over the class—which he still teaches today. The evolution of the class over time "to some extent mirrors the history of the field," Davies says. Today, the course covers cognitive behavioral treatment and the relationship between experience and brain development, as well as traditional topics such as play therapy and adolescent therapy.
In recent years, Davies has focused on training and supervising other clinicians. He supervises consultants working for Michigan's Childcare Expulsion Prevention Program, for example, which helps children with behavioral issues remain in childcare services.
Though semi-retired now, Davies is far from complacent. In addition to supervising and teaching, he is working on the third edition of his influential book Child Development: A Practitioner's Guide, which is used in social work programs throughout the country and is available in Chinese and, soon, Greek. Perhaps his literary background set him up for this success: he enjoys transforming "complicated subjects into common language" and incorporating storytelling into his work.
Davies loves being an active presence in his children's and grandchildren's lives. Several years ago, he and his wife Tobi (formerly an Ann Arbor City Council member and director of a nonprofit agency, and presently a community organizer) moved to Kalamazoo to be near his oldest son and twin grandchildren, Hannah and Hayden. In addition, he and Tobi fly to Denver every six weeks to see their other grandchild, Sage.
And apparently, the apple doesn't fall far from the tree—his older son is a pediatrician and his younger son a science coordinator for a school. With such an inspirational father, the trend is hardly a surprise.
—Jane E. Martin is a freelance writer living in Ann Arbor.