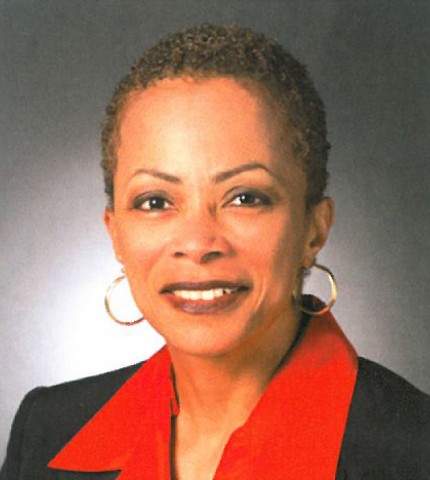 Passion, hope and commitment fuel the vision Carol A. Goss, MSW '72, brings to her role as president and CEO of Skillman Foundation, a Detroit-based philanthropy dedicated to improving children's lives.
Her 2004 appointment capped 28 years of national experience as a social worker and agency administrator in child welfare, family services and youth development. But Goss is not one to talk about personal achievement. Her focus has always been on helping others.
"From the time I was a member ofY-teens in high school, I knew I wanted to be involved in human services," she reflects. "As a sociology major at Michigan, I was offered the opportunity to take graduate courses in social work; this convinced me to go on for an MSW."
While some people struggle with career direction, Goss immediately felt in sync with U-M's strong community organization program. "I learned that social work held many options, and mine was working with individuals and families, but always within the context of neighborhoods."
She began as a caseworker focusing on children and youth, and for a time ran an emergency shelter program. In 1987, she was asked to spearhead a W.K. Kellogg Foundation project aimed at making one Detroit neighborhood "the best possible place for children to grow and develop"- work that continues today under the aegis of the Detroit Youth Foundation. She also served as a program officer for the Stuart Foundation in San Francisco where she has responsibility for child welfare grantmaking.
By the time Goss joined Skillman as a senior program officer in 1998, she was well attuned to the funding side of philanthropy. "It is very rewarding, but it is hard to give money away," she observes. "The needs are so great. It is so important to make really good decisions." In 2004, the Foundation reviewed some 350 letters of intent and 150 grant applications from public organizations and non-profits, dispersing nearly $22 million.
Skillman's mission, "to improve the lives of children and youth in metropolitan Detroit by improving their homes, schools and neighborhoods," requires community-wide involvement, she emphasizes.
"We must get closer, work harder, reach out even further if we are going to make a difference." Her plan: build closer relationships with community-based groups already working in neighborhoods with young people; identify residents who already serve as "natural" helpers, who children turn to because their homes are safe and nurturing. She envisions a forum for community leaders to exchange ideas, gain technical assistance, and learn about model programs that have worked elsewhere.
"No one person or organization can take this on. It's going to take multipie partnerships across communities and across institutions," she points out, "including local and state government, education and health care organizationsnot to mention service groups and individual volunteers. And the faith leadership has a tremendous influence, especially in communities of color."
Social workers have a key role in bringing people together to solve problems, Goss says. "On a personal level, it is rewarding to have chosen a career path that has had a positive influence on my family." She and her husband, Tom Goss (BS Ed '68), raised three daughters who share their parents' commitment to public service. Anika Goss-Foster (MSW '95) directs the Detroit office of Local Initiative Support Corporation. Washington, DC attorney Fatima Goss Graves frequently does pro bono work; and Maloni Goss, an associate buyer for Ralph Lauren-Polo, docs volunteer work in New York City.
Where others see problems, Goss sees progress. "The media has raised awareness of the issues; researchers have provided us good data on best practices; and we have organizations and individuals who are willing to take risks. I think we are finally reaching broad agreement that we all have to come to the table and make a difference, especially for children. I really am hopeful."
- Pat Materka, a former U-M staff member, is a freelance writer who owns and operates the Ann Arbor Bed and Breakfast.