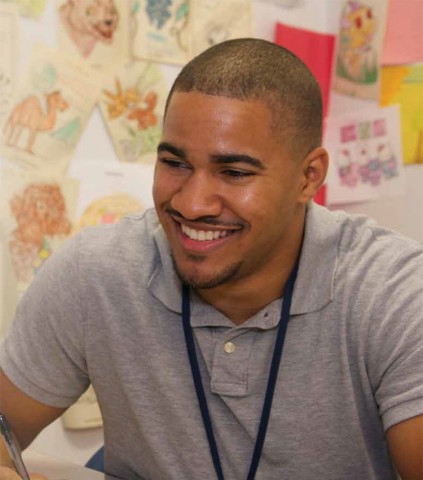 Michael Joiner-Hill grew up on Detroit's west side, one of six kids raised by a single mother. He knows first-hand the difficulties, as well as the dangers, facing vulnerable, at-risk youth. And he credits his stern yet loving mother with being the driving force that kept her kids from the gang activity and violence in their community, steering them towards volunteerism, athletics and most importantly, education. Michael excelled in all of those areas, gaining admission into the University of Michigan, where he earned his Bachelor's degree in Psychology. One of his proudest moments came when he was offered a spot in the School of Social Work's MSW program. 
There's a message in Michael's story. When he earns his MSW in December 2014, he plans to bring that message back to the young people who so desperately need to hear it. 
My Clinical Scholars Program scholarship allows me the invaluable opportunity to work with others who share my passion for helping under-represented people and communities.
"There are so many young people living in disadvantaged situations who aren't getting the message that, despite your circumstances, you CAN be someone who succeeds and changes the fortune of this city. I have a personal success story to share that could be helpful to them, and I am going back to Detroit to proudly represent that message."
Joiner-Hill attributes some of his success to the scholarships he received during his MSW program.
"I applied to the Clinical Scholars Program because it's the one that I felt would be most beneficial to me for helping people with the same barriers that I faced growing up. And I can't emphasize enough the importance of the relationships I've formed through this program. The other clinical scholars and our faculty have been incredibly supportive. It would be so easy to get lost in the shuffle here, but being part of the CSP, I haven't experienced that. We're more than just colleagues…we're friends."